Handsome Factory Barber Shop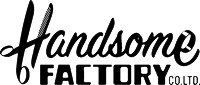 The premier destination for men's grooming. Our team has been providing professional haircuts, wet shaves, beard trimming and quality grooming products for the modern gentlemen since 2015.
-
With an extraordinary team of Hong Kong's most talented barbers who are dedicated to quality and passionate about the pure art form and culture of barbering, Handsome Factory Barbershop will continue their reputation for decades to come.